INTERVIEW
---
Fermín
Ferreyra
"even without a perfect technique you can still be a good padel player"
During the FIP250 Padel tournament in Alkmaar, Padelmagazine had an exclusive interview with Fermín Ferreyra. Fermin currently is number 136 of the Padel World.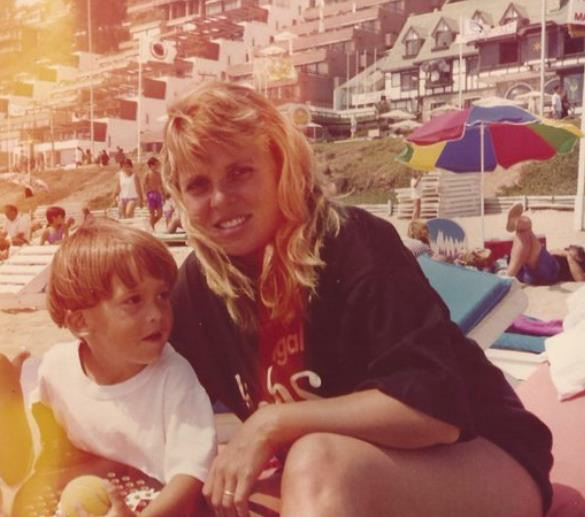 How did you come into contact with Padel?
"When I was only 6 years old, I already played Padel in the category Argentine children up to the age of 10. After I played in the so-called Free categories and played my first professional tournament at the age of 14. Soon I was recognized by the national coaches and invited to participate in the Argentine Junior Padel team.
With great success. I became number 1 for four years in a row in Argentina and two years in South America. When I lost two finals in the World Junior category, I decided to concentrate more on completing my university studies.
But when I was finished at the age of 22, I decided to move to Spain and started a professional career as a Padel player. "
Why Spain?
"I have moved to Spain because they have the most padel tournaments in the world, also because many of the top players and coaches are there. If you really want to improve your level as a player or coach and do things the right way as a padel player, then I must say that Madrid is always one of the best options.

Who is your padel idol?
"To be honest, there are more than one, Sanyo Gutierrez is certainly one of them.
He is a very good friend of mine and is a perfect example to follow.
I have known him since I was very young and it is great to see how much he improves over the years. I got the chance to train with him. Every day he tries to raise his level and sometimes it is just so incredible what he is doing on the course. He is probably the most talented player in the world.
And my other idol is Bela, Fernando Belasteguin, he is the number one in the world since the last 16 years. Bela is not the most spectacular player and his technique is fairly easy compared to others. But I really like the way he plays padel, how he reads the game. He is a good competitor and he understands the game better than anyone else. "
I heard you said that children first have to learn tennis before they start padel. Why is that?
Yes, people often say that padel and tennis are similar. In my opinion, they are really different sports. But yes, the truth is that if you have played tennis before, this can be a big advantage. Because when you start playing tennis very young, it is usually much easier to learn the right technique for most Padel shots. Tennis is much more technical than padel ... actually, if you do not have good technique, it is really hard to be a good tennis player. But with padel this is not the case. Actually there are not that many good padel players who have a very good technique.
What are your 'padel-learning tips' for those who want to improve.
My advice? If you are a beginner, try to play fewer mistakes. Play safely and do not take any risks with every ball contact. At the amateur tournaments, the team that plays fewer errors always wins. I know it sounds easy hahaha ....... but it is true. If you look at beginners' competitions, all points are the result of someone who made a mistake. And not because someone has made a winning point.
And if you are a good player and you want to play professionally, my only advice is "train every day as hard as you can". I know that all professional players train between 4 and 5 hours a day. That is the only secret to improve yourself
How do you experience the Netherlands?
"Everything was great during my stay, the people of the hotel, the club, the sponsors, drivers and everyone who made this tournament possible were very nice with us, they made me feel at home and I feel very grateful . I would particularly like to thank Eric de Lange and Wouter Stuive for their time and effort.
This is not my first time in the Netherlands, but it is my first time in Alkmaar and I have to say that I am really surprised about the city. I had never heard of Alkmaar, but I think it is one of the most beautiful cities I have ever been to in the Netherlands. Hopefully I will be back in 2019 to take part in this great TPC Daalmeer FIP tournament. "
Why do they call you Batata?
"Batata Clerc is an ex-Argentinian tennis player who is now a tennis commentator.
He always says some typical sentences in Spanish during the matches. And without realizing it, I used the same sentences during a tournament. So my friends started calling me Batata as a joke. And since that day my nickname is Batata. "
TPC Daalmeer FIP250 - 2018
WINNERS

Fermin Feyrrera
&
Roberto Rodríguez